Home



Creating tomorrow's leaders today!
Booker T. Washington Community Center provides assistance and resources that empower our children and community members to thrive through recreational, educational, health and cultural programs. Booker T. Washington Community Center fosters an environment of inclusion and diversity with respect for the civil liberties of all within the community we serve.
Hello, I
purchased Cialis 20 mg
several times, after which I have a very severe erection, which sometimes can hurt, but I prefer a softer erection. I'm not complaining, I'm just warning you about a possible similar effect. So if you're going to try Cialis, then it's better to start from a smaller dose to a larger one.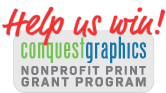 Please click the above link and "like" our page to help us win a grant for printing services.