Home



Creating tomorrow's leaders today!
In the morning, at seven, my daughter woke up, I carried her to wash after sleeping, in the bathroom I saw that there were no slippers, so I wiped the baby and carried it to my couch to put it on there. In the bathtub, when I wiped it, it looked
https://prednisoned.com/skin-rash-treatment/
absolutely normal, I looked into her face, in the process of wiping, we always indulge, so any change I would notice right away.
Booker T. Washington Community Center provides assistance and resources that empower our children and community members to thrive through recreational, educational, health and cultural programs. Booker T. Washington Community Center fosters an environment of inclusion and diversity with respect for the civil liberties of all within the community we serve.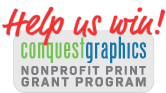 Please click the above link and "like" our page to help us win a grant for printing services.